For the longest time the thing I did best as a teacher and coach escaped me in my personal life. Building relationships came naturally to me in my career as an educator. I think I saw myself in my students and by trying to fill the holes in their lives was a way to avoid the big hole I had inside of mine.
But not being able to build real authentic relationships personally eventually led me to two failed marriages, hurting children of my own, and a path I never imagined I would ever go down….but I did. 
People ask, What is this Secret Sauce? It is actually simple yet a thing that took me years and a lot of heartache to get. It is my natural and learned giftings as a teacher and coach combined with life experiences, some that almost killed me, that when mixed together cooks up a secret sauce that creates opportunities to develop authentic relationships in my profession that are lifelong and life changing for them and for me. 
I share mine because I want educators like you, other people, students, to learn from my mistakes and find their own secret sauce without having to hit rock bottom. 
Check out my new podcast, link below……
The first episode of my podcast, https://thesecretsaucewithkipshubert.podbean.com/ , shares with you how almost losing my life helped me to find it. Losing all I loved and thought important, finally got my attention to change. And One Day At a time I finally began to recover my life, my dreams, my passion and purpose. You can check that out at the above link.
All my life, I just wanted a relationship to fill the hole of my dad and mom divorcing and my dad moving out of state right after. As a 14 year old, What hurt the most was why I was not good enough for him to stay. That haunted me. Every romantic relationship that I encountered I expected that person to make me finally feel good enough. I would smother any flame and suck the life out of every single person I encountered that became involved with me. I needed them to fill that hole.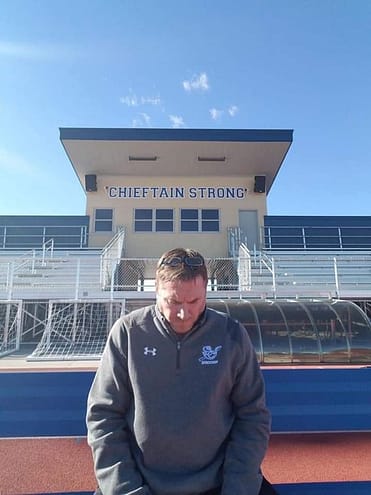 What I didn't know was that it was only a hole that I could fill. The relationship I had with myself was toxic and destructive, so therefore, all my other relationships followed suit. After my second divorce in my early 40's, my life began to unravel. My weekend and holiday drinking became worse, which led to more days during the week. After 5 years of falling apart, I was drinking 7 days a week, my health was declining, I was losing grip on reality and life was something I didn't want to do anymore. I didn't get to this place overnight, it was one day at a time for almost 25 years and to get out it would take the same process, one day at a time.
To love and lead educators and students……
This journey brought to the forefront my purpose. To love and lead educators and students to become the greatest miracle in the world. We are all that, yet so many don't know it and if they do they do not believe it. 
My giftings as an educator, my life experiences ( the good, bad, and ugly) have given me my own unique secret sauce…..that allows me to do the thing I wanted so desperately since I was 14 years old. To have healthy relationships.
…they just fuel my soil to give, to lead, and to love the best I can.
Instead of serving me, relationships have become all about serving others. I don't need them to be ok, that is maintained by the relationship with myself, but now that I love who I am, especially the ugly parts of me, relationships with others fills me with joy, passion, and purpose. They don't fill a huge gaping hole of hurt or pain, they just fuel my soul to give, to lead, and to love the best I can. 
One day at a time I have learned that life was not just about me……rather it was about how I impacted others with that life. 
Our stories, our life experiences, our struggles become our strength. Combined with our passion and purpose as educators, as teachers, as coaches, it becomes our secret sauce to building relationships with our students and other educators. 
It brings out WHY we do what we do.
Relationships that change lives, it flows both ways. It changes all of us involved for the better. It brings out WHY we do what we do.
Without my secret sauce I am just an average educator, a former drunk, just trying to get by. But with it, I have passion, I have purpose, and I am intentionally making a difference. Serving up that secret sauce….Building Relationships…..One Day At A Time.