The closer I get the further away it seems.
There is nothing in this world that I want to accomplish more than my goals and to fulfill my purpose. The dreams that I have envisioned in my head all coming together to make an impact in this world. It seems that the closer I see them as a reality the further away from my grasp they become. Alcoholism has gone from a dark tomb to a burning light of redemption in my life. It has given me a message that I want others to hear in the hopes that it may help them avoid the pitfalls I could not. Why does it seem so difficult? Why is there one obstacle after another? What keeps getting in my way?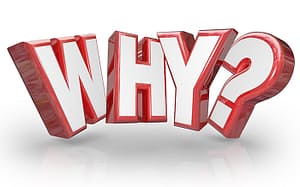 As I fill my days, weeks, and months with the questions beginning with "WHY", the frustration has begun to set in with a force that has made me restless. A restlessness that usually would cause me to run straight for the nearest bar stool. Always using my insecurity of not being good enough as good reason as any to get blacked out drunk. But not now, today there is something inside me that spurs me on. A power that keeps me persisting onward. A faith that knows all things are being woven together for my good in the plans that have been laid out for me.
They never said it was going to be easy.
I would be lying if I said it was always easy living in recovery. But to be honest, once we are there, we are now just facing life. Like other folks we are learning to deal with life instead of needing a substance to hide from it. We try to build a new life on a solid foundation so we never again slip back into the ways of addiction. As we experience the change, we see how wonderful life can be. We begin to want more and more, wanting to run before we even learn to walk. For me, I see all the things that my purpose as a warrior in recovery has in store for me. Yet, will I ever make it? Will I ever bring those dreams to life?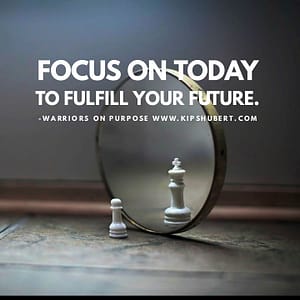 In my reading this morning I found my answer. Amazing how my higher power is always there with His word. I have been so focused on achieving my end goals, my dreams, that I had lost sight of what was right in front of me. In my recovery, I have learned the meaning of, "one day at a time", and I had forgotten that life saving lesson. I was reminded that I needed to embrace today and see all the beauty and wonder I had been given. Being faithful in what was before me right now and taking the action to accomplish that. How could I have been so blind to what my problem was and the simple solution for it?
Could it be that I am the one getting in the way?
My blindness came in the form of my future. Getting my website relaunched with all the new additions. Expanding the platform and opportunities for my speaking engagements. Beginning to write my first book. Networking my purpose with others while making it my full time job. All these things had become my focus and had caused me to lose sight of the present, today! They kept seeming further away because I was tripping over the simpleness of having faith in what was before me a day at a time. I was trying to control the outcome without noticing the only things I could control were, me and my today. For example, how could I write a book when I was focused on how it might turn out instead of just writing?
My verse for the year has been Proverbs 3:5, "Trust God in everything and lean not unto my own understanding". I had proved that my own understanding was failing me once again as my trust had been placed in myself. That is not just the alcoholic in me either, it actually has nothing to do with alcoholism. It has to do with a problem that all people face and one we can all solve. Recovery has gifted me with coping skills that takes my alcoholism out of the equation. My faith has given me a patience and in that I always know the answer will come. It is up to me to live in the promises my recovery has afforded me.
We are always so much closer than we can see.
Storms may be raging in your life right now. Your dreams may seem to be further away today than they were yesterday. You may be thinking, when are things ever going to get better. Your answer to those questions are the same as mine. Embrace what is before you today. What in today can you control and make better? Be faithful to what is in front of you knowing that in recovery you will be able to get through it. Do not set your eyes only on the finish line, lest you trip over the gifts in today. Focus on one day at a time, one step at a time, stacking those together one after another. Give today all you got my friend, because the dreams of your future, you are already living in.