Without faith I would not be a father.
This is my story of faith. It is a prominent part of my message and one that has taken some time for me to be able to write. It is a story of loss then found that brought about an amazing change in the people involved. The story is of my angel, my alcoholism, and how being full of faith taught me how to be a real father.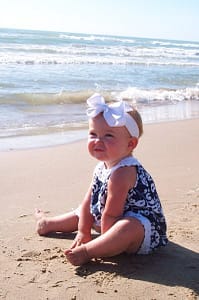 My youngest daughters name is Kamdyn. She was born on June 14, 2007. She was a perfect gift from God. Kamdyn immediately had my heart and the bond that we would form together was undeniable and unbreakable. She would literally become my life preserver as me and her mother would divorce soon after her 2nd birthday. I began at that time to drink more heavily, but Kamdyn was the one thing that could brighten my days and allow me to see some sense of hope.
My older children were then of college age. They had begun to formulate a life of their own and one that didn't need a progressive alcoholic father in it. Without their light around the house, Kamdyn became my sun. Over the next 4 years my drinking would become worse. Failed relationships, poor performance at work, a DUI, all had me reeling from my abuse of alcohol. The only faith I had was in the bottle. There I could hide, or so I thought, for the time being.
On Christmas 2013 alcohol would display just how tightly it had me in its grip. I had begun at that time to do things that I would have sworn at Kamdyn's birth I would never do. The boys had come over that evening to spend the night and do our morning opening of presents the next day. Kam and I had been out shopping all day, spending money that I didn't have, all in the hopes of providing some sort of joy to my children. A joy that I was stealing from them with booze.
I was allowing alcohol to steal away my children.
That evening, as we all settled in, I began to receive texts from my friends at the bar. A big party was happening and I did not want to miss out. I knew in my soul that it was horrible for me to even entertain the thought but that didn't stop me from cleaning up and getting ready to go drink myself to oblivion.
Goodbye, Don't cry, Daddy will be back soon.
The boys agreed to babysit as I'm sure they watched in disgust at what happened next. As I went to leave, Kam began to cry, uncontrollably, grabbing onto my leg with a pint-sized death grip. As I looked into her eyes and heard her pleas of, "Daddy please don't go!", I could feel my soul reaching for hers. And just as I thought I would stay, the desire to drink whispered in my ear and I said, "Goodbye, don't cry, Daddy will be back soon".
And so began the beginning of the end. 
It took the longest time for me to get over hating myself for that moment. It is a moment I don't talk too much about. I still am in disbelief that I would do that to my child. I share that with you now so that you hopefully feel that same disgust my older children must have felt. That you can feel the power of addiction and what it can do to good people. Addiction does not discriminate and wipes away the person we used to be and leaves behind an imposter who is hell-bent on wreaking havoc and destruction.
That was December 2013. I would see her one time between then and when I checked into rehab on March 21, 2014. My usual visits I canceled. I could not bear to face her in the condition I was finding myself in. The self-hatred was on full volume in my head. I was at a point where life was no longer worth living but I could never summon up the guts to go through with ending it all. Maybe my will to live was greater than that to die. Maybe it was my angel giving me hope to fight.
I checked into the Valley Hope Recovery Center and began the process of finding sobriety. Soon I found out something that would challenge my desire to stay sober. The first week in recovery I learned that I was going to lose custody of Kamdyn. I would no longer be allowed to see her or contact her. It was my rock bottom. My world had finally came crashing down as my daughter vanished from my grasp. In their chapel, I hit my knees and said one word, HELP! I had no where else to turn and God was right there waiting, like He always had been since the day I was born.
In that moment God transformed my life. I no longer had the urge to drown my problems in a bottle of booze. I had a purpose, I was a father, and it was time to reclaim a position that was a gift I had let alcohol strip from me. That does not mean that I have not desired a drink in the last 3 years, it just means I do not desire to use it as a way of escape from my life. When I left for rehab my oldest son Blake told me he just wanted his father back. My kids getting their father back would be exactly what I set out to accomplish.
Beginning of the journey to reclaim a life of purpose.
Early in recovery there was a ton of guilt and shame from losing custody of Kamdyn, along with the hurt I had caused my other children. I was angry at Kamdyn's mother for taking her away. There were many selfish emotions that I needed to sift through and learn why I felt and acted out like I did. I began to learn I was powerless and that God could restore me. My actions and behaviors also had to change, in essence I had to begin to dig deep to find my real self that I had lost way back in my childhood.
As I began the process of recovery I started to find my faith. I had lost my home, lost my car, and all I had was my job and my suitcase. Being homeless showed me, I had to walk through my recovery, one step, one day at a time. I learned to carry out God's will for my life and not my own. That was a tough pill to swallow. Trusting and believing in God and not myself, to really surrender all control, was not an easy undertaking. If I followed these principles, did my part, I knew that the day would come where Kamdyn would be back in my arms again.
The promises do come, just not on our time-table. 
After my first year of sobriety I began to get frustrated. I began to question God and His will for my life. Had I not done enough? How much more did I need to prove? How long was this faith thing going to take? Are all questions I asked as I would vent to God hoping He would join my pity party. He never did, however, He did reveal some promises to me. One, that if I stuck with Him and did not quit that I would have the desires of my heart. Two, that He was preparing me to be the father my kids needed and to trust Him and His timing. That was tough to learn, but once I did, it brought me such a freedom.
My prayers began to include thanks for bringing Kam back to me. Prayers of compassion and love for her mother. Prayers that everything works for the good to those who love God. My faith began to grow and I began to become stronger and stronger. This summer I could feel it, I knew the day was close. Then one day in September I got a text out of the blue. The first cordial text from her mother in years. She asked if I wanted to see Kam, and in tears all I could reply was, absolutely.
The miracle I had been faithful for was here.
We met a week later to talk and then I was allowed to bring Kamdyn back home for the weekend. It was like we had not been apart a day. The connection was instant, and the spark that we both share was set on fire once again. It became clear that it was not about just me getting sober. It was about learning how to be faith full. To be the man who my kids deserved their father to be. I had done a lot of damage so it took almost 3 years for things to be cleaned up for this reunion to happen. Now being a father is my greatest joy. I am grateful because my recovery from alcoholism has shown me just how important being a father really is.
Today as I practice my recovery and live out my purpose, I remember back and those memories remind me of where I came from. I am reminded of what I must do to be a good father and a man my children can be proud of. It is a work in progress. But I also see now why it took the time it did. God was working in everyone involved so that when the time came Kam would have the best. We are parenting Kamdyn together better than we ever have. Not only did He change me but He worked in her mom as well.
Being faith full is something I lean on each day of my life. I must do my part, I must love and give to others. As long as I continue to give, I have no concerns of what I will get. My life assures me that all I ever needed I already have and all I really needed was what I wanted all along. Stay in faith with your recovery. The promises do come, sometimes slowly, sometimes quickly, but they do come. So stay with it, stay with God, and never quit. A life of more than you can imagine is waiting ahead.
Trust the Lord in everything and lean not unto your own understanding.
Proverbs 3:5